About the Missing Persons Center
The Missing Persons Center is the world's largest grass roots project to profile missing people. And we are a pending 501(c)(3) organization.

This is a place you can make a difference by being part of a movement that no longer counts solely on the efforts of law enforcement, but actively profiles, searches and discusses old and new case files.


Year after year, it seems as if more and more people are being reported missing on a global basis. Many cases don't get any press and most of the world has no idea of all the missing people that need to be found.
We can't sit back and count on law enforcement to find everyone or even some of the people. We, as a global community need to keep our eyes open for people who need our help wherever you are.
Our platform is designed for families, members of the general public and law enforcement.

For families, it allows them a place to maintain the profile and public information that they want to share with searchers and the general public in an informative, accurate and dignified way. And it can be updated 24/7 at a moments notice because are always subject to change and having the latest information available is critical.
Generic profiling is not usually updated by the organizations tasked with publishing the information, so now the family has direct access to maintain their missing person file all the time.
Keeping the record up to date is essential when being shared with the news media and others that can social share the information but also keep it in the media spotlight.
We don't want to see a single missing person's case fall through the cracks, never to be heard from or seen again for lack of effort.
Publicly reported missing persons numbers cannot be confirmed.
Do not believe the numbers you see from most reporting agencies around the world, the true number of missing people is far higher than reported.
The numbers indicated below are reported from NamUS and the F.B.I.
NamUs is a national information clearinghouse and resource center for missing, unidentified, and unclaimed person cases across the United States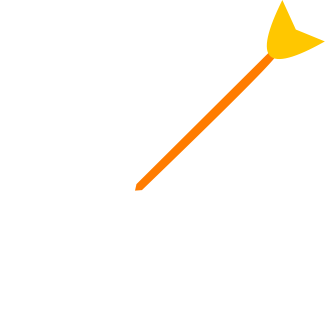 For far too long there has been inequity on what cases get the most exposure and why. This has no doubt been a factor in many missing persons cases and we are bridging that gap by being able to support an array of services to be sure every case has access to the same resources as any other.
However, we can't do it without the community, everyone working together to seek the truth as quickly as possible.
We operate solely on your donations, please donate to support our efforts and to help us expand our services.


Comprehensive Profiling System
Our profiling system was made to be used by family members, law enforcement, volunteers and friends of missing people. It is very easy to use and it's always free.
Networking Community
We have a networking platform built into this site for registered users, so not only do you have your own profiling system, you can network in safe place with like minded people who share the same interest and want to make a difference.
Missing Persons Resources
Check out our missing persons resource section to find organizations that can help you with your case. Services like Search & Rescue Teams, other profiling agencies. This section is growing all the time and if you know of a quality resource we should add, let us know.
Press Release Services
Keeping your missing persons case in the media's focus is very important. If no one is talking about your missing person, the chances are fairly good no one is searching for them either. Our press release service will be free to members and we will even take care of writing it for you.
Age Progression
We have partnered with an organization from Italy to assist us with those cases in need of age progressions. There are many long term missing people that were very young when reported missing and after many years, there is no doubt they would look different. If the public has no idea of what the person would look like today, there is no chance of bringing them home.