Montgomery County Sheriff's Dept.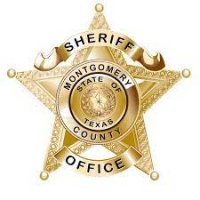 Montgomery County Sheriff's Dept.
Agency Details
Montgomery County Sheriff's Dept.
1 Criminal Justice Drive Conroe, Texas
The Importance of reviews from the Missing Persons Center
We believe in working closely with law enforcement to improve the condition of missing persons cases around the world. Our experience dictates that if local law enforcement communicates with their local community as it relates to who is missing, how to report a missing person and what resources are available, it helps bridge a gap. There are many instances where the families bypass reporting missing loved ones and a lot of that has to do with, the person has no idea of what to do. They have visited the local police website and there's just either no information or very little information to help. Click Here To Read More About our Reviews..
Editor review
There must be a mistake
(Updated: September 12, 2023)
Missing Persons Section
1.0
Missing Persons Profiles
1.0
Completeness of Their Missing Persons Profiles
1.0
We spent a lot of time on the website for this agency and simply could find no reference to missing people at all.

They have a whole unit dedicated to livestock but nothing immediately accessible for missing people.

Since we could not find any information on how they inform the community about missing people, who to contact about reporting one or other services related to missing people, we thought we should visit the NAMUS website to see if they had any cases listed there and they did. They have 29 cases as of today's date and not a single one is listed on the Montgomery County Sheriff's website.

That wouldn't be an issue if they had a portal they used for this purpose and included some information about it on the website, but they don't.

The lack of information readily accessible regarding missing people on their website is a clear indicator of some of the issues found within law enforcement. There is no doubt the lack of missing persons information or resources is simply an oversight on their part, but having access to the information in question is essential for the families of a missing loved one who turn to law enforcement as the first responder so to speak and they need to know they are in good hands and someone cares about helping them.

Check out the screenshot to the right, this is from their Instagram account and when we visited it, we couldn't find any missing people listed there, but we did find a bunch of funny memes.



{{#ratings}}
{{#editor}}
{{/editor}} {{#user}}
{{/user}}
{{/ratings}}
{{title}}
{{#ownerCreatedBlock}}
{{#owner}}
{{#url}} {{#avatarSrc}} {{/avatarSrc}} {{^avatarSrc}} {{& avatar}} {{/avatarSrc}} {{name}} {{/url}} {{^url}} {{#avatar}} {{& avatar}} {{/avatar}} {{name}} {{/url}}
{{/owner}} {{#created}}

{{created}}

{{/created}}
{{/ownerCreatedBlock}} {{#category}}
Category:
{{category.title}}
{{/category}}
{{#fields}}
{{#showLabel}}
{{label}}:
{{/showLabel}}
{{& text}}
{{/fields}}