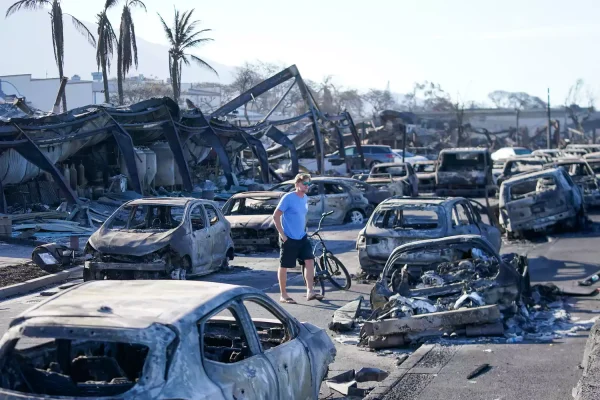 We are here to assist and support with missing person reporting in Hawaii.  If you cannot locate someone you know, enter them into our system immediately.
Anyone can enter information regarding someone they have lost contact with due to the Maui wildfires.  This database has been setup to assist in reuniting families in the aftermath of the fires as many people have lost touch with people close to them.
If your family has a pet that cannot be located, enter them into our system the same way as a person, we need to get the word out about all family members, including pets.
Currently, it is speculated there could be more than 1,000 people unaccounted for, so it's urgent we start recording who those people are and how to connect them with family and friends and so search and rescue resources can be allocated accordingly.
How to list someone
Register for an account and then you'll have access to a menu of options and one is "Add Missing Person".  Select "Add Missing Person" and then it will ask for the category, select "Missing From Maui".  Complete the required information and include photos.
Your personal contact information will not be displayed publicly, so if there are any inquiries or communication, we will forward them to you.
Please allow our team at least 24 hours before the listing is published, in case we need more information or find inaccuracies.
If you have questions, or need assistance, contact us.
MAP OF UNACCOUNTED FOR PEOPLE MISSING FROM THE MAUI FIRES
MAP OF MISSING PEOPLE FROM MAUI FIRES
Adding markers to the map ...
{{#payload}}
{{title}}
{{#featured}}
Featured
{{/featured}}
{{#ownerCreatedBlock}}
{{#owner}}
{{#url}} {{#avatarSrc}} {{/avatarSrc}} {{^avatarSrc}} {{& avatar}} {{/avatarSrc}} {{name}} {{/url}} {{^url}} {{#avatar}} {{& avatar}} {{/avatar}} {{name}} {{/url}}
{{/owner}} {{#created}}

{{created}}

{{/created}}
{{/ownerCreatedBlock}} {{#category}}
{{/category}}
{{fields.jr_city}} {{#fields}}
{{#showLabel}}
{{label}}:
{{/showLabel}}
{{& text}}
{{/fields}}
{{/payload}} {{#payload}}
{{#ratings}}
{{#editor}}
{{/editor}} {{#user}}
{{/user}}
{{/ratings}}
{{title}}
{{#ownerCreatedBlock}}
{{#owner}}
{{#url}} {{#avatarSrc}} {{/avatarSrc}} {{^avatarSrc}} {{& avatar}} {{/avatarSrc}} {{name}} {{/url}} {{^url}} {{#avatar}} {{& avatar}} {{/avatar}} {{name}} {{/url}}
{{/owner}} {{#created}}

{{created}}

{{/created}}
{{/ownerCreatedBlock}} {{#category}}
Category:
{{category.title}}
{{/category}}
{{#fields}}
{{#showLabel}}
{{label}}:
{{/showLabel}}
{{& text}}
{{/fields}}
{{/payload}}
{{#ratings}}
{{#editor}}
{{/editor}} {{#user}}
{{/user}}
{{/ratings}}
{{title}}
{{#ownerCreatedBlock}}
{{#owner}}
{{#url}} {{#avatarSrc}} {{/avatarSrc}} {{^avatarSrc}} {{& avatar}} {{/avatarSrc}} {{name}} {{/url}} {{^url}} {{#avatar}} {{& avatar}} {{/avatar}} {{name}} {{/url}}
{{/owner}} {{#created}}

{{created}}

{{/created}}
{{/ownerCreatedBlock}} {{#category}}
Category:
{{category.title}}
{{/category}}
{{#fields}}
{{#showLabel}}
{{label}}:
{{/showLabel}}
{{& text}}
{{/fields}}