Here are some useful tips on what to do if your loved one is missing.
Determine if the person is really missing. If cutting off communication and whereabouts is repeated behavior from the person, you may want to just look around for the person. The first thing to do is to check the person's home. If you don't live near the person, you can ask a neighbor or friend to assist or call local authorities for a "well-being" check. If there's any obvious signs of foul play or forced entry near or in the missing person's home, immediately contact the police and wait for them to arrive to the scene. If the person isn't at home, check their work and friends and family members' houses or any place they're known to frequent. Ask questions and take notes of where they were last seen or may be at. Unfortunately, in some cases, nearby hospitals, jails and and the coroner's office may have information about your missing loved one. There are other cases where people simply don't want to be found.
Contact the police. After you've established the person isn't at any known location and or if you have initial reason to worry, it's time to contact the police and file a missing person's report. Although California law mandates police to take a report regardless of how long a person has been missing, It's important to understand, every police agency has a different policy for how missing person cases are handled. Some law enforcement agencies wait 24 to 48 hours before they begin to use their resources. Police will also look at the circumstances of each case to determine the priority. Police generally have reason to immediately act when a juvenile or older person is missing. It's best to come ready with detailed information about the person such as current photos, physical descriptions, identifying characteristics, any medications the person could be taking, a list of nicknames, etc. Have a details about their last known activities and relationships. Make sure you write down a case number for the police report and the name of the person in charge of the case. 
You'll also need the police contact information if you are going to list your missing person in our database.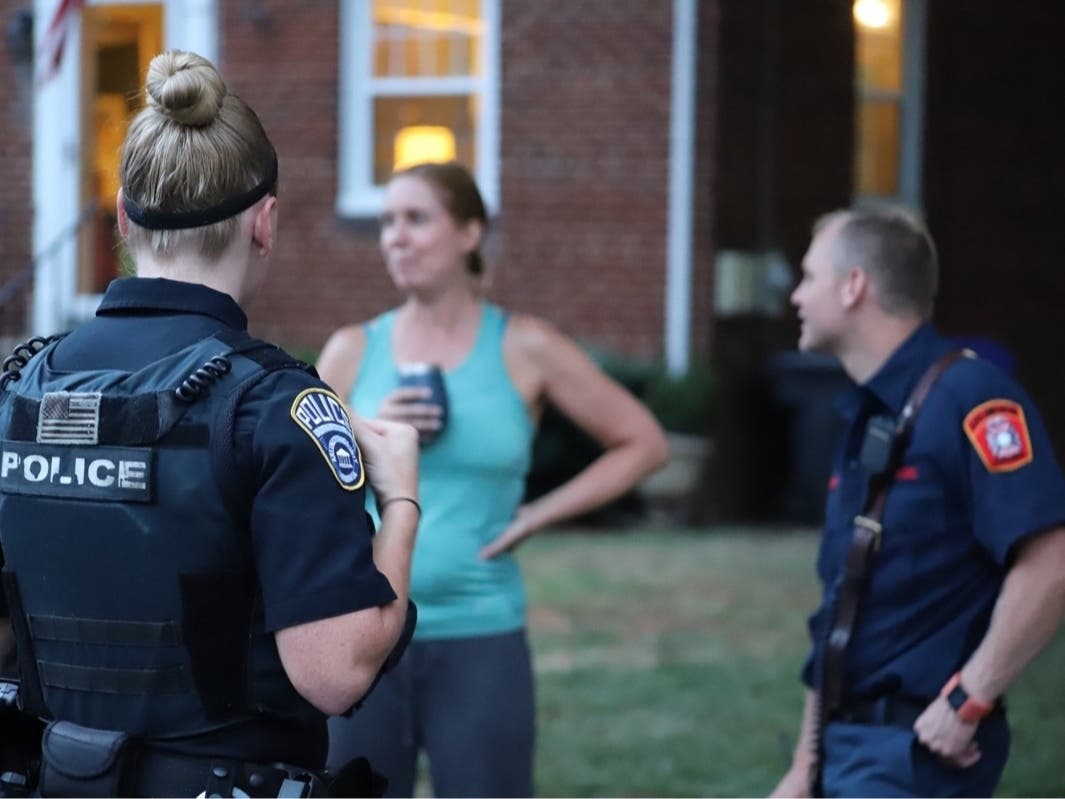 Start your search. In many missing person cases, family and friends will conduct their own search parties. You can start by rounding up volunteers to help hang fliers and posters and search areas on foot and in vehicles. The fliers should include a photo and description of the person and where and when they were last seen. Be sure to include contact information. Hang fliers up at gas stations, grocery stores, post offices, banks, drug stores, local libraries, churches, hospitals, homeless shelters, parks and hiking trails. It's important to keep authorities looped in with search efforts to see if they can assist or support a search if they're not already doing so. The use of police resources, such as K9s can be very helpful. You can also see if police can help find your loved one's cell phone if you haven't already located it. Depending on the case, police may be able to issue an Amber or Silver Alert.
Important: If you include your personal phone number or email address on flyers or posters, you need to be very careful since there are people who will try to extort you by contacting you and indicating they have information to help, know where your loved one is or know someone who does.  They will even go as far as having someone else come to the phone and speak with you like they are drugged or injured, pretending to be the missing person in order to convince you.  Report anything like this immediately to your local police contact for follow up, do not respond or try to engage the person doing this, let the police handle it because in most cases they are simply trying to scam you and know you'll do anything to find your missing person.
Alert the media. Send photos and information about the missing person to local TV and radio stations, newspapers, and local blogs and websites. With media involved, police are more likely to devote time to the case. Media can also help spread the news quicker and can reach large numbers of people. Don't forget about social media. Post photos of the missing person on your social media pages and ask people to share. Send out emails to local businesses. The more people spread the word, the better. You can also use social media to search for information about the missing person. Check for any clues on their whereabouts or any recent online activities.
If you hit a wall after taking the initial necessary steps to find your love one, don't give up. Consider hiring a private investigator. Unlike police, an investigator will spend as much time as you like on a case. Make sure to research the private investigator and make sure they have proven experience in searching for missing people. Do not hire anyone who is not an expert in missing persons cases and even then, this type of investigation is very difficult and there will be no guarantees. 
Continue to follow up with police and don't stop spreading the word.