Lori Ann Boffman
Endangered Adult
Cold Case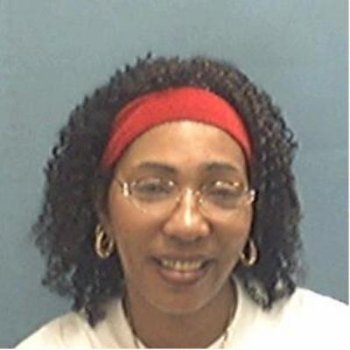 Missing Persons Details
Missing Person
Lori Ann Boffman
Alias Used
Lori Ann Stubbs
Classification
Endangered Adult
Medical Conditions
Open source information indicates Lori Boffman was taking medication for diabetes.
Physical Description
Distinguishing Features
Lori Boffman was reported to have dreadlock styled hair, wore glasses, and had a scar on her abdomen.
Details of Disappearance
According to open source information, Lori Boffman was last seen on 08/05/2006. She reportedly left her home at approximately 6:30 pm to take a drive in her vehicle. Boffman did not take her purse or identification with her.

Boffman's vehicle was found the next morning at approximately 5:30 a.m. in Youngstown, OH. The vehicle was reportedly involved in an accident and abandoned. Boffman resided in Liberty Township and has not been seen or heard from since.
Case Numbers
Verified with Law Enforcement
Yes
Police Contact Information
Liberty Township Police Department
Local Police Case Number
LPD06-0271
FBI Information
FBI Field Office Division
Dallas and Cleveland
Be Advised
If you see
Lori Ann Boffman
anywhere, please do not make contact. Call your local emergency number like (911) or the phone number indicated for law enforcement on this record and they will instruct you on what to do. You can also let them know
Lori Ann Boffman
's name and they are profiled on this site. This way they can visit the profile and get information faster and more complete to use for follow up. You can always leave us a tip on what you saw by clicking the "Tip" link in the menu at the top of this page.
NOTICE: If the information contained in this missing persons profile is inaccurate, needs to be updated, or the person has been located, please let our staff know as soon as possible. Thank you.
{{#ratings}}
{{#editor}}
{{/editor}} {{#user}}
{{/user}}
{{/ratings}}
{{title}}
{{#ownerCreatedBlock}}
{{#owner}}
{{#url}} {{#avatarSrc}} {{/avatarSrc}} {{^avatarSrc}} {{& avatar}} {{/avatarSrc}} {{name}} {{/url}} {{^url}} {{#avatar}} {{& avatar}} {{/avatar}} {{name}} {{/url}}
{{/owner}} {{#created}}

{{created}}

{{/created}}
{{/ownerCreatedBlock}} {{#category}}
Category:
{{category.title}}
{{/category}}
{{#fields}}
{{#showLabel}}
{{label}}:
{{/showLabel}}
{{& text}}
{{/fields}}